Accelerated Corporate
Transformation ACT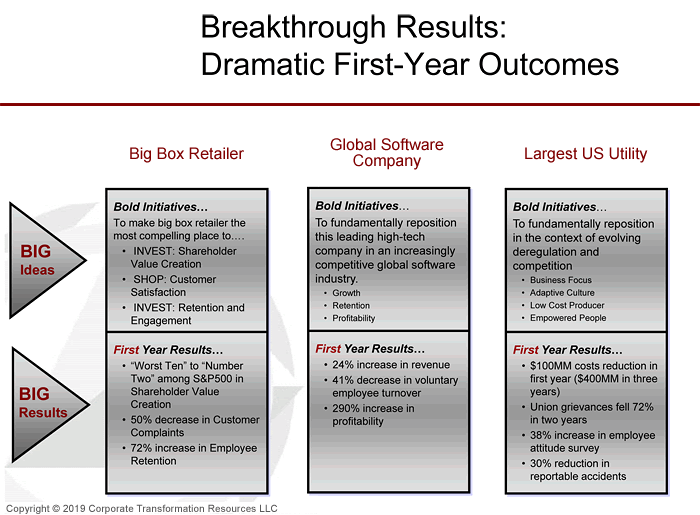 The proven Accelerated Corporate Transformation or ACT methodology succeeds because in each case, it adapts to the company's specific transformation challenges, supports leaders at all levels in the organization, creates well operationalized transformation initiatives, aligns all subunits and engages all employees, and quickly brings about breakthrough results.

As shown above, our typical patterns of success are to focus on three, no more than four, major initiatives and to harvest quantum improvements in all of them by the end of the first full performance year.
---
Corporate Transformation Resources is led by Robert H. Miles, a long-time thought and practice leader in the fields of corporate transformation, organizational effectivess, culture change, and executive leadership. Bob Miles has pioneered an Accelerated Corporate Transformation, or ACT methodology that enables new CEOs to rapidly take charge in a high-engagement manner.